Mock Molas: A Traditional Art, Modified and Made in Felt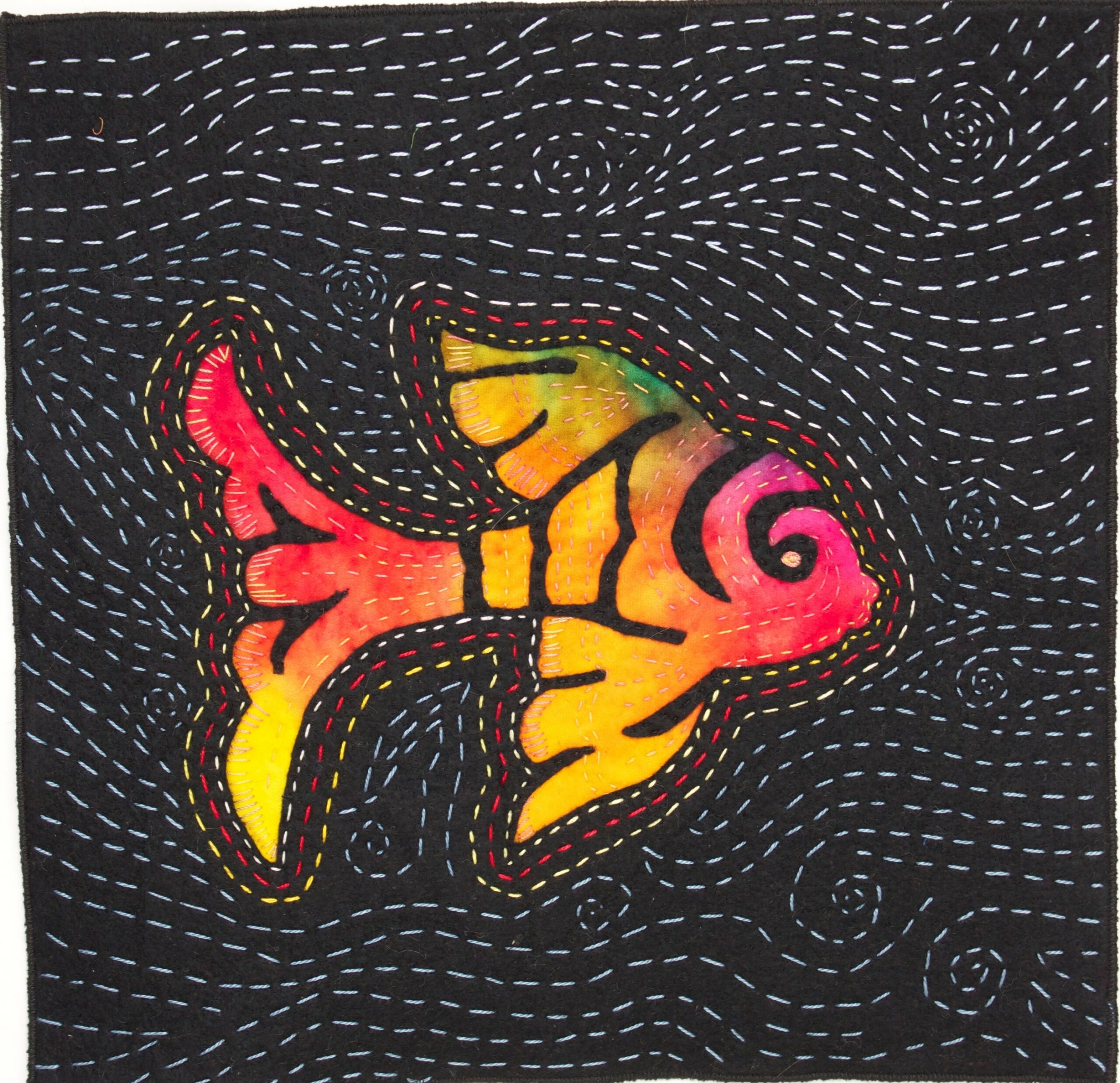 Friday August 6th, 2021 10am-4pm
Location: Bell Tower Arts Pavilion (former church), 3270 Glendale-Milford Road
Have you looked at the beautiful Molas from Panama and gone green with envy ? I have! I love the look of Traditional Molas, with all the layers of colored fabrics and fancy stitches !
I thought that I would make one myself, but then really turned green when I realized how much detail work and teeny tiny stitches were involved !
So, I created this class to modify the Traditional Mola by using Felt to make a project that keeps the style and colors of the original, but is so much easier and faster!
This is a hand work class, but it is easy and relaxing to do.
I hope you enjoy these Molas as much as I do!
Supply List
The supplies for this class will be provided for you in your kit. There will be several designs to choose from.
Please bring with you:
A Pencil, just an ordinary pencil. I usually use a mechanical one so I don't have to worry about sharpening it.
A Small Iron and Ironing Mat surface if you have one.
Small Very Sharp Pointy Scissors, we will be cutting out the design and there will be small tight cuts to make.
Thimble, we will be doing hand stitching and you will appreciate having a thimble, trust me on this! If you don't have one, or have never used one before, I use leather "Thimble Pads" and I think they are fantastic. They are small leather dots that have adhesive to stick them on your finger right where the needle would poke you.
In addition to the $50 workshop fee this class includes a $20 materials/kit fee for a total of $70.