5 Methods of Machine Appliqué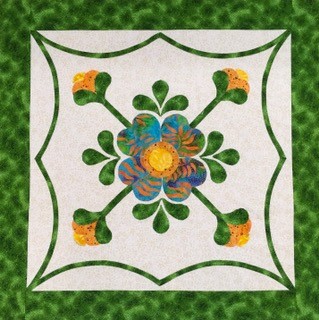 Saturday August 7th, 2021 10am-4pm
Location: Bell Tower Arts Pavilion (former church), 3270 Glendale-Milford Road
This class will demonstrate several different techniques of Applique', all done on your machine. Different techniques give your applique' different edge finishes.
We will work on Fusible Window applique, Freezer Paper, Interfacing Applique, Raw Edge Applique and Folded Stems and Bias Curves.
Please bring:
Green Fabric for Leaves, Border, Vines & Stems and Binding: 1½ yards
Colorful Fabric for Large Center Flower 10" Square
Accent for Center Flower and 4 Smaller Flowers 10" Square
Flower Center Yellow 6" Square
Background Fabric 24" Square
Thread to match all fabric colors
Glue Stick, Washable
Tweezers
General Sewing Supplies : scissors, pins, rotary cutter, large ruler( 6"x24"), pen, pencil, small ruler (1"x6")
Personal Cutting Mat/ Ironing Mat and small iron if you want your own space
Your Sewing Machine, (and owner's manual, if you are not totally familiar with your machine)
Sewing feet: ¼" Quilter's Foot, and Decorative Stitch Foot
Any other sewing supplies that you usually use at home that will help you in class!
In addition to the $50 workshop fee, this class also has a $10 materials fee for a total of $60.