Penny Haren
Bust your stash with Creative Grids® Medallion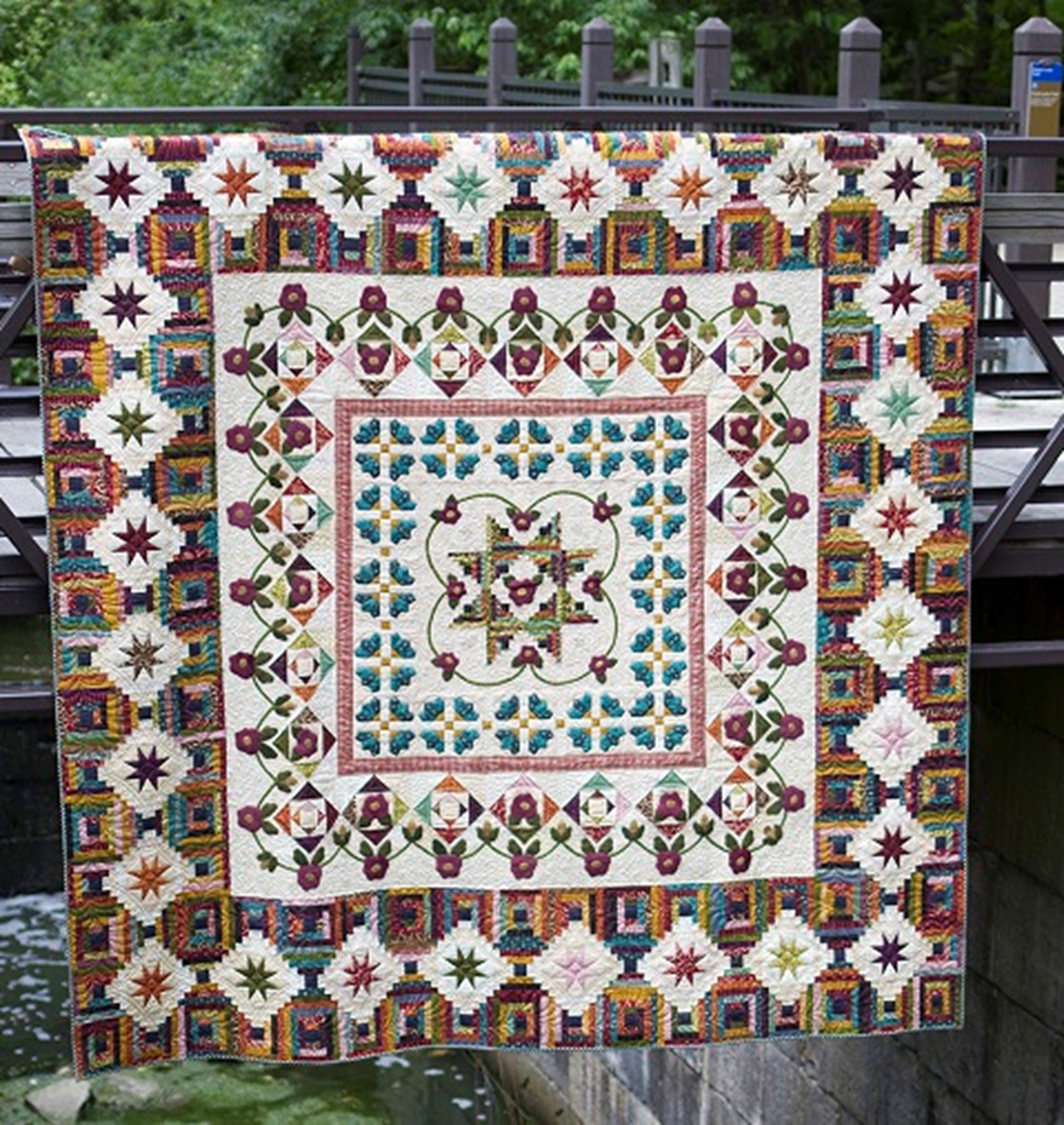 Saturday, October 7th, 2021 10am-2pm
Seams Sew Easy Quilt Shop's event center, 2326 Mack Road
Featured Creative Grids® Rulers:
• Log Cabin– 6" – CGRJAWMN6
• Strippy Star – CGRDH2
• 8" Square on Square – CGRJAW8
• 30 Degree Starburst – CGRISE30
Join us for an action packed "Play before you Pay Creative Grids® event. All rulers and fabrics are provided so you can make four to five different blocks – and learn additional techniques – in a fun and easy class. Create blocks that include fudge factors so beginners to experts can sew them in a matter of minutes. Make perfect "Log Cabin" blocks by trimming each round as you go. Learn how to sew star blocks with floating points – and never cut a triangle. Create "Square on Square" blocks in two sizes from one tool. And, finally, sew a twelve petal Dresden Plate block and learn how to "separate" it to create even more design possibilities.
Once you know how to use the tools, these techniques can be combined to make this queen-sized Medallion Quilt. The pattern is only available to shops who host a Creative Grids® event – and is your gift for attending the workshop!
Supplies you need to bring:
Bring basic sewing supplies as well as a sewing machine with a ¼" foot, a rotary cutter and neutral thread. Mats, rulers, fabric, and pencils are provided at demo stations. (You may bring a small mat and iron to use at your machine.)
This workshop is $35.00 for members. Non-members will be required to pay an additional $10.00 non-member fee.